Quality Management System Certificate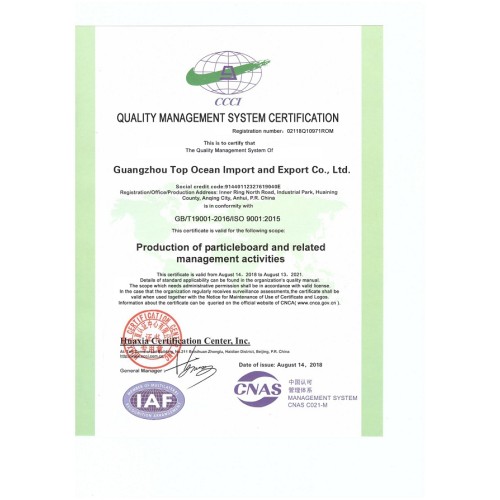 Period:
2018-08-14 - 2021-08-13
Certification bodies:
Huaxia Certification Center,Inc.
Quality management system certification refers to the third party certification body that has obtained the certification qualification of quality management system, which evaluates the enterprise's quality management system according to the quality management system standards officially issued. The third party organization that evaluates the qualification issues the certificate of quality management system certification and gives it registration and publication to prove that the enterprise's quality management and quality assurance ability meet the corresponding standards. Activities that are quasi or capable of delivering products in accordance with specified quality requirements.
Address:

RM3AO4-3A08, 4/F, Area A, Building B, Yuehai Business Center, No.909, Sanyuanli Avenue, Baiyun District, Guangzhou, China, 510000