Home
>
News
>
Topocean News
>
Kelin became the first strategic supplier in East China through the audit of Wision Home Inspection
Kelin became the first strategic supplier in East China through the audit of Wision Home Inspection
Kelin became the first strategic supplier in East China through the audit of Wision Home Inspection
On August 2-3, the Guangdong Wision home inspection and inspection team (including supply chain management engineers, system management engineers, smell management engineers, etc.) visited KelinWood for a two-day audit. This is another major home giant after SOFIA, IKEA and OPPEIN, to conduct audit and audit work for Kelin.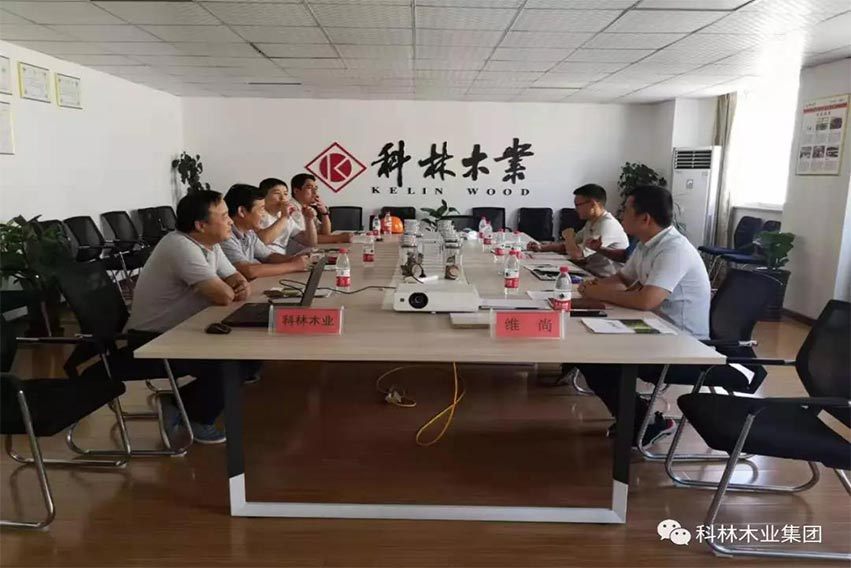 Wision & Kelin's first meeting
Founded in 2006, Wision Furniture is a full-house furniture custom enterprise that relies on the rapid development of scientific and technological information innovation to provide consumers with integrated furniture, personalized design, production and installation services for the whole home space; A typical enterprise that transforms and upgrades. Through the deep integration of industrialization and informatization, Wision independently develops robots, establishes fully automated three-dimensional warehouses, intelligent sorting lines, introduces RGV lines, upgrades equipment automation level, etc., and practices the development direction of Industry 4.0, continuously enhancing its own strength and competitiveness. Three major industrial 4.0 production bases are deployed in the country: the South China production base is rooted in Foshan, and has four production plants, namely, the New First Plant, the New Second Plant, the Third Plant and the Fifth Plant. It has been fully put into operation, covering a total area of 428 acres; East China Production Base Settled in Wuxi, Jiangsu Province, it covers an area of 518 acres and was officially started construction in August 2018. The southwest production base settled in Chongzhou, Chengdu, covering an area of 270 acres, and the construction work plan is in preparation. Weishang front-end sales have two core brands, "Shangpin Home Match" and "Weiyi Customization". The two brands have more than 2,000 national franchisees and overseas agents.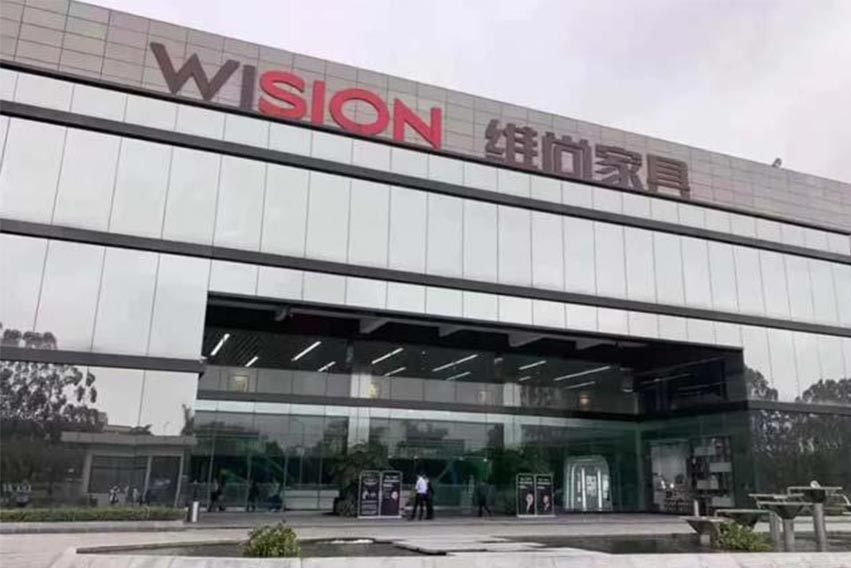 As an excellent enterprise, Wision is building a benchmark for China's industrial 4.0. At the same time as building a positive and humane environment and cultivating the true, good and beautiful Wision people, it has been practicing with practice and persevering, caring for special children and visiting empty nests. Charity and love activities such as the elderly, employee assistance, love "Shang" plan, heart "Italian" action, etc., truly "old and old, old and young, young and young." Through volunteer actions to enhance employees' sense of social responsibility, we will cultivate good habits that employees will be grateful, understand filial piety, take responsibility, and know how to cherish.
On August 2, after the Wision inspection team arrived in Kelin, they held the first meeting with the chairman, executive vice president, marketing director and production director of Kelin. The participants from the two parties introduced themselves and introduced the company. The team pointed out the purpose, scope and related requirements of the audit, and then arranged on-site audit and document review. The contents of this audit mainly include qualification certification audit, smell control, management system, production process control, and production plan control, product protection and warehousing, personnel training management, environmental and safety management, R & D design control, feed control, process control, laboratory control and other comprehensive audits, after the completion of the audit work, the two sides held the last meeting, the Wision team The problems found during the audit made a series of summaries and proposed improvement requirements. Especially in the aspect of odor control, Wision made unique insights and improvement plans, which is of great significance for the improvement of Kelin's odor control level.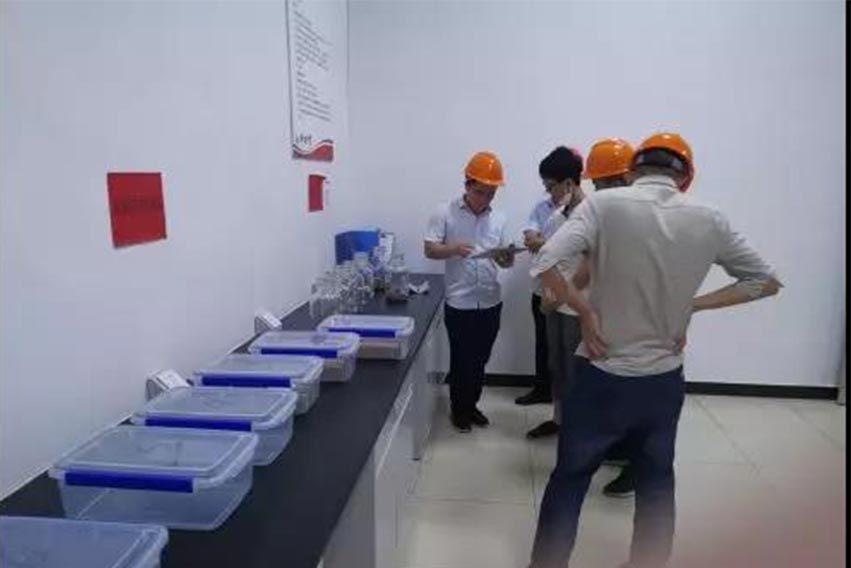 Wision on-site proposed improvement in odor detection
Within 5 working days after the factory inspection, Wision responded to the audit report passed by Kelin, and pointed out the list of projects that Kelin needs to improve, and invited Kelin Marketing System, Quality Management Specialist and Weishang Supply Chain Center. All departments will conduct detailed communication and exchanges on follow-up order management, pre-detection, delivery, reconciliation and other cooperation requirements, in order to lay a stable foundation for the follow-up strategic cooperation between the two parties. This Vision team put forward valuable suggestions for the management of Kelin, such as feed management, smell control, process control, and safety management. For Kelin, further improve the internal control management level, improve quality and enhance Branding has a great boost.
On August 7th of this month, Kelin Marketing Director Zhu Yanqing and Quality Management Commissioner Li Pengtao visited the headquarters of Wision and communicated and communicated with the various departments of Weishang Supply Chain Center. The Wision Supply Chain Center had monthly orders and front-ends. Kelin Fang carefully trained the details of inspection, plain board delivery, defective product handling, and abnormal handling. After the meeting, Kelin Marketing Director pointed out that Kelin currently has the ability and experience to serve super custom home, but The detailed meeting of the first meeting that has been arranged so that our company can know all the details of the work in advance in the follow-up work, and know the number of mistakes and mistakes in the work, and improve the cooperation between the two sides. Efficiency and professionalism. Kelin Fang gave a very high evaluation of the work of the Vision Supply Chain Center, and pointed out that it will definitely implement the work in accordance with the requirements of Wision, and make the products and services to the extreme, and give back to Wision.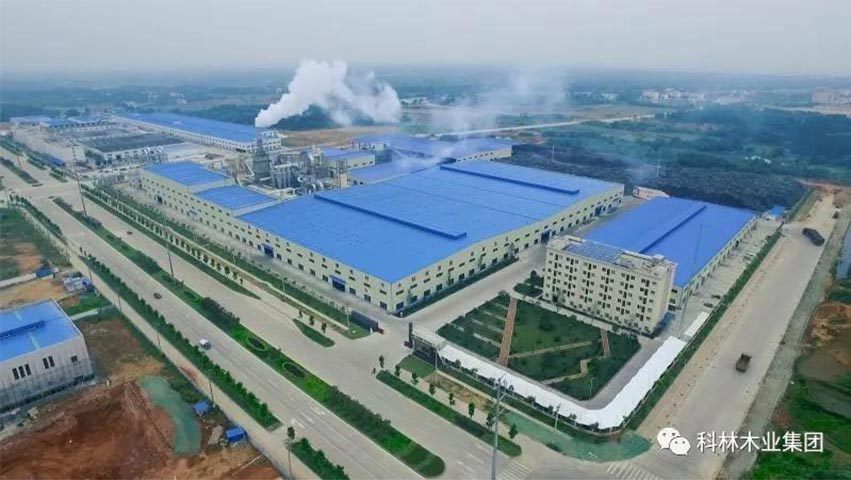 Since Kelin was put into production, the continuous improvement of its internal control management level and product quality is inseparable from the careful guidance and feedback of the downstream super customers. The quality feedback and problem statistics of the leading homes such as SOFIA, OPPEIN, IKEA and WISION. Improving the opinions pointed out a clear direction and road for Kelin's work direction and quality improvement direction. Kelin adhered to the concept of common progress, common development, and coexistence and win-win with customers, and has now fully launched with domestic first-line custom homes. Cooperation has become the only super-strong particleboard enterprise in East China that serves the top ten custom homes in China. It is believed that with the deepening cooperation with high-end custom homes and decorative enterprises, Kelin will increase the product development and development capabilities, improve the level of odor control, and continuously improve the quality of products while producing more high-quality environmentally friendly and stable Particleboard products give back to customers and serve Chinese consumers!
【Reference: Kelin Wood Group】
Address:

RM3AO4-3A08, 4/F, Area A, Building B, Yuehai Business Center, No.909, Sanyuanli Avenue, Baiyun District, Guangzhou, China, 510000